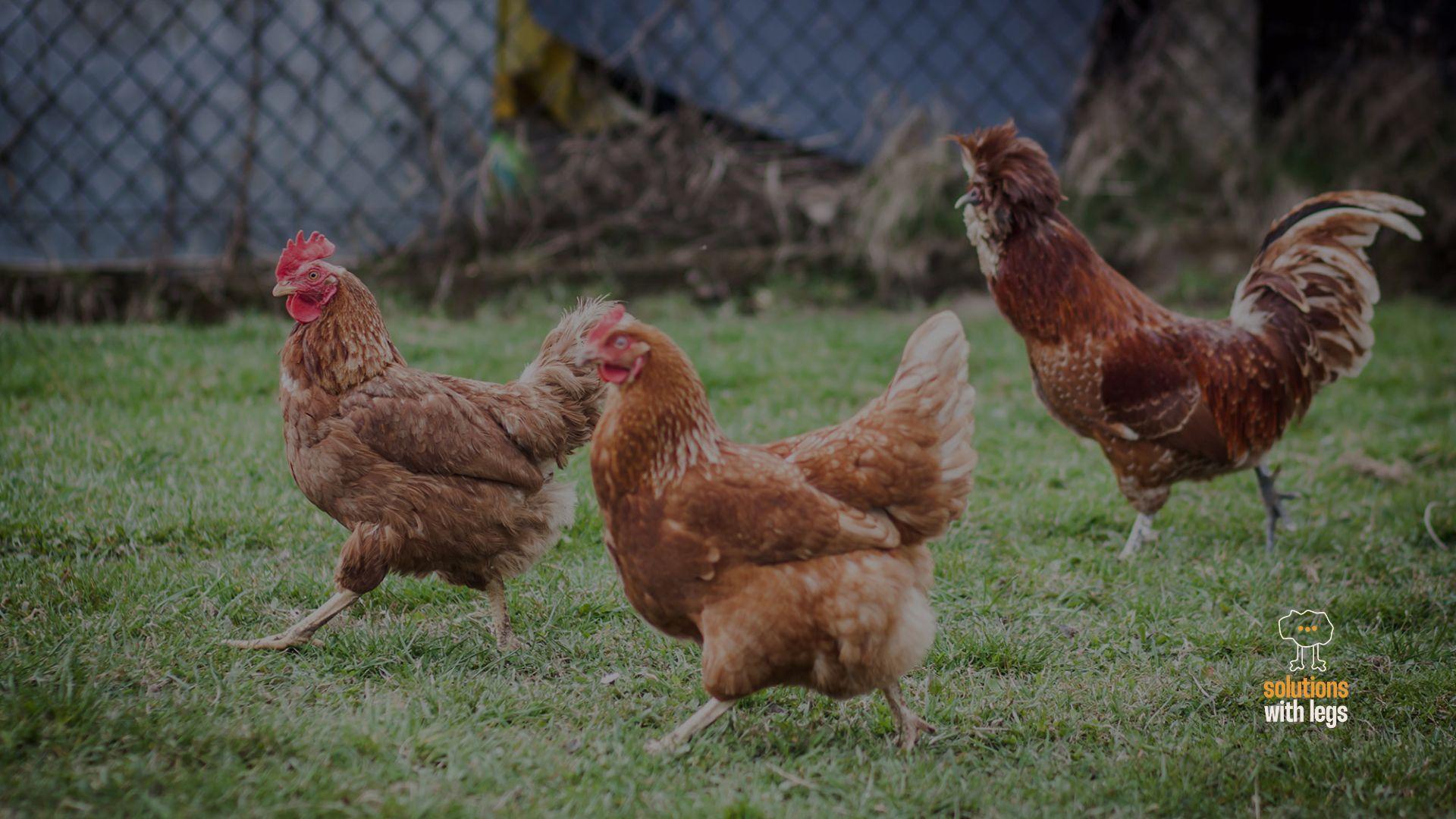 Solutions with Legs COP 28 Campaign
We know where we're going, livestock can take us there.
In 2022 at COP27, we highlighted the 'Cow in the Room,' focusing on the often overlooked importance of livestock in the Global South. 
In 2023, we're activating a new campaign at COP28 called 'Solutions with legs' to draw attention to the multiple environmental, economic and community benefits livestock has to offer in low- and middle-income countries.  
An idea, plan, or solution 'has legs' when it is likely to continue or succeed long-term. 
So does livestock.  
If recognised, supported and properly funded by the international community, the livestock sector can be transformed from climate-outcast to the forefront of climate mitigation and adaptation.
This campaign aims to put arguments aside and look at evidence. It shows investors and policymakers small steps that can be taken now to transform our food systems and our future.  
It tells the story of animals and humans, the story of farmers and scientists, the story of policymakers and businesses. It has direction, it has energy, it has legs.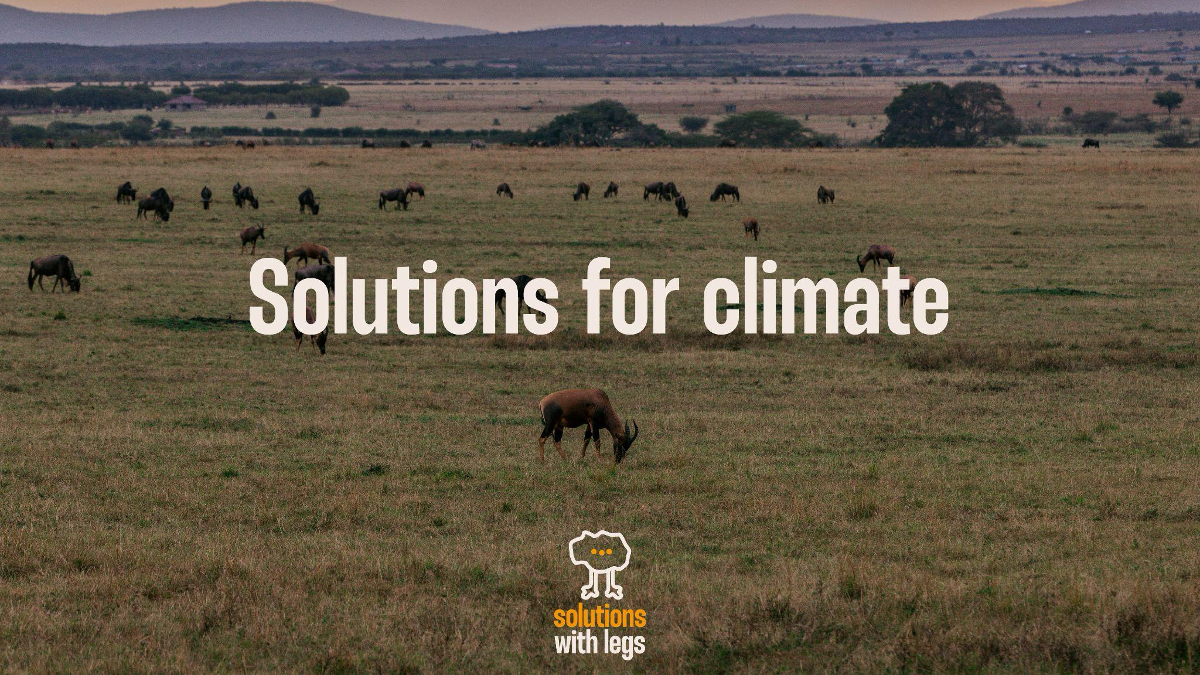 Join the #SolutionsWithLegs campaign
20 NOV 2023: Kick off the #SolutionsWithLegs campaign by posting solution-focused content and detailed explainers.
We've done the groundwork for you so you can easily join the campaign. Simply follow these steps: 
PERSONALIZE: Use the customizable Canva templates  to create content that reflects your messages while aligning with the campaign's goals.
COLLABORATE: Keep an eye on the campaign Trello board. Starting from 20 November, we'll continuously update it with ready-to-publish graphics and key messages.
If you have questions about how to access the campaign assets, email Annabel Slater a.slater[at]cgiar.org.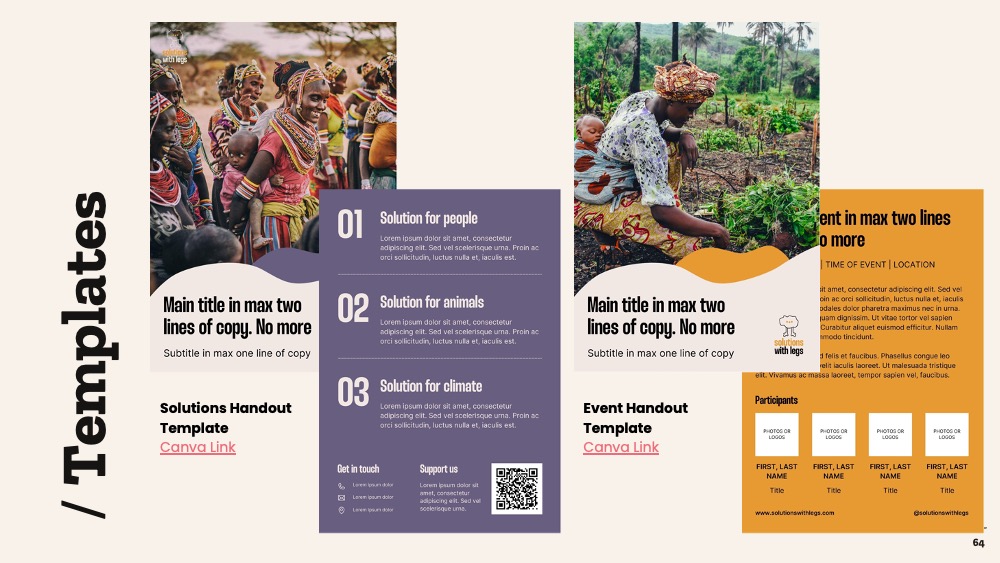 Voices from the frontline: #MyClimateSolution
30 NOV 2023: we will Launch #MyClimateSolution which provides an opportunity for "front line voices" to share their stories and solutions around livestock. For 7 days, share and amplify user-developed content that showcases individual climate actions. We want to hear from farmers, small entrepreneurs, the youth, scientists, policy experts driving positive change in the livestock sector.
We would like to see 30 second to 1 minute videos which share stories from different people on the front line about their solutions, stories and ideas for how livestock can address the climate crisis.
Simply put your content up on key social media platform: Twitter/x, Instagram, Tik-Tok, or Facebook. Just use #MyClimateSolution  #SolutionsWithLegs when posting.
 
The #MyClimateSolution campaign will go live on 30 November, perfectly timed to create a buzz during COP28. We will feature selected videos on the Why Livestock Matter website, a valuable advocacy tool for those of us championing sustainable livestock solutions.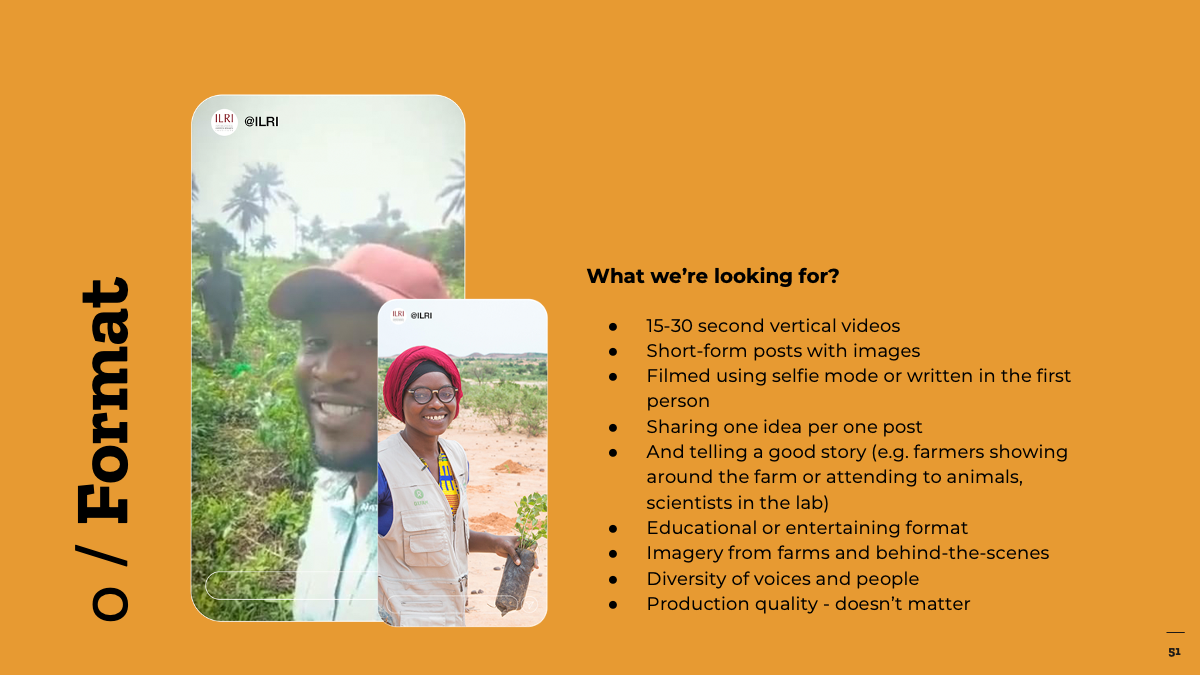 A day of amplifying voices
6 DEC 2023: Engage in a full day of advocacy highlighting the sessions at the Food System's Pavilion, with a focus on 'AMPLIFYING priorities and voices of small-scale producers and pastoralists'.
Web link to follow soon!
See extracts from the campaign