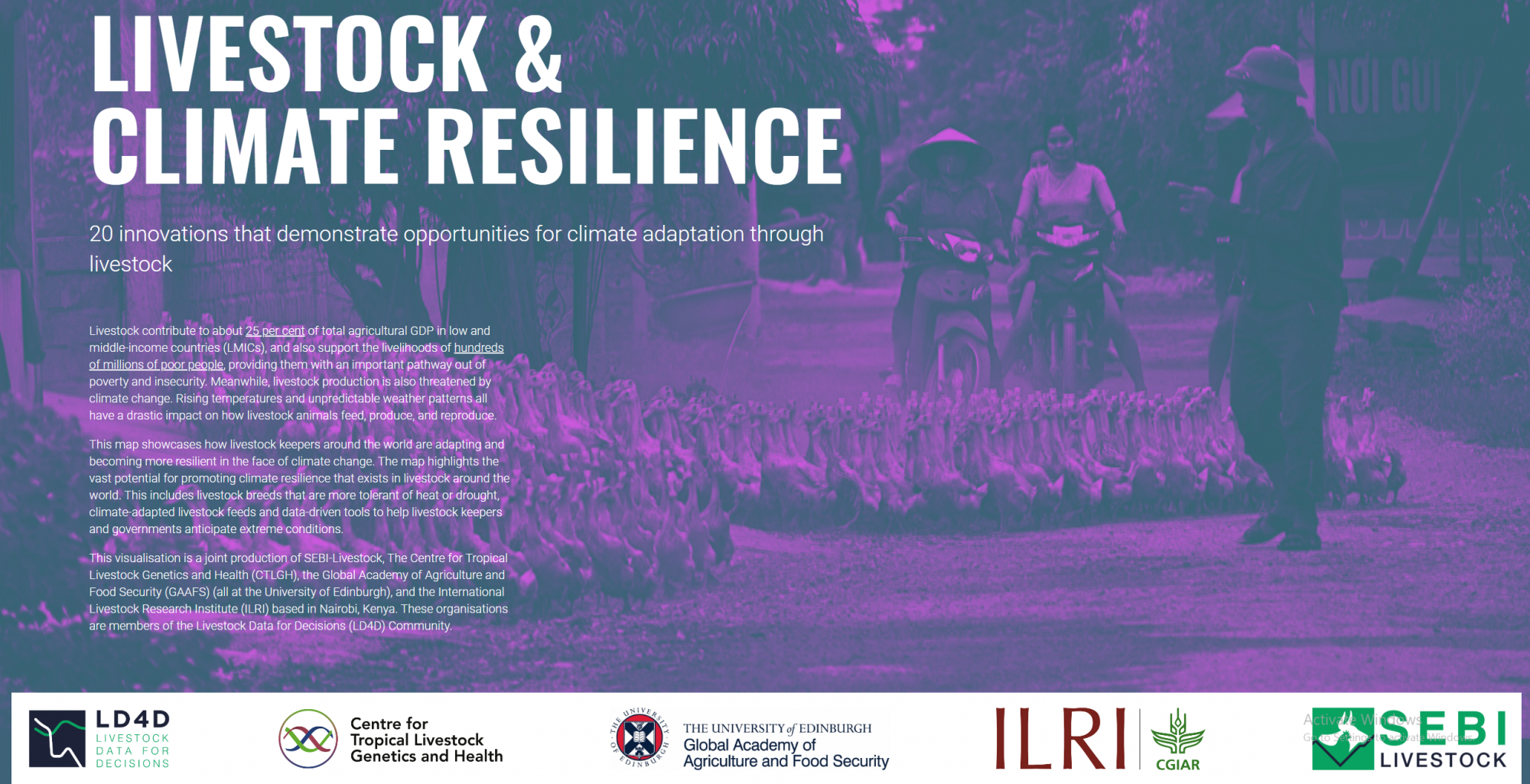 20 innovations that demonstrate opportunities for climate adaptation through livestock
Core resources
Livestock contribute to about 25 per cent of total agricultural GDP in low and middle-income countries (LMICs), and also support the livelihoods of hundreds of millions of poor people, providing them with an important pathway out of poverty and insecurity. Meanwhile, livestock production is also threatened by climate change. Rising temperatures and unpredictable weather patterns all have a drastic impact on how livestock animals feed, produce, and reproduce.
Visit https://projects.livestockdata.org/livestock-climate-resilience/ to find a map visualisation listing 20 innovative case studies showcasing how livestock keepers around the world are adapting and becoming more resilient in the face of climate change.
The map highlights the vast potential for promoting climate resilience that exists in livestock around the world. This includes livestock breeds that are more tolerant of heat or drought, climate-adapted livestock feeds and data-driven tools to help livestock keepers and governments anticipate extreme conditions.
This visualisation is a joint production of SEBI-Livestock, The Centre for Tropical Livestock Genetics and Health (CTLGH), the Global Academy of Agriculture and Food Security (GAAFS) (all at the University of Edinburgh), and the International Livestock Research Institute (ILRI) based in Nairobi, Kenya. These organisations are members of the Livestock Data for Decisions (LD4D) Community.