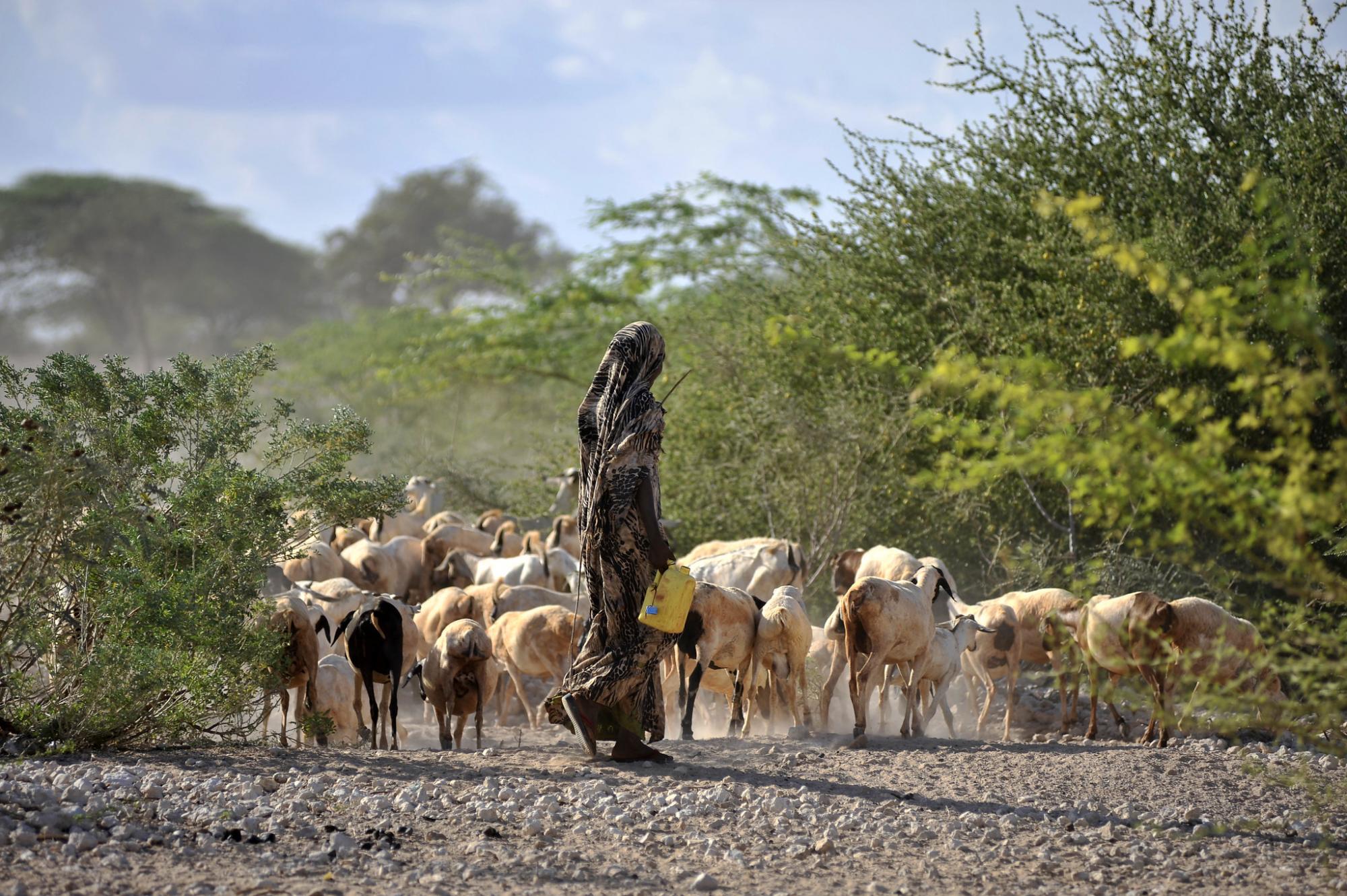 Pastoralism provides a path to adaptation for the 268 million livestock herders who are significant contributors of livestock derived foods and products in Africa.
Pastoralists are herding communities that graze their animals on rangelands, providing 75% of Africa's milk and more than 50% of its meat.
Core message
Pastorals systems traditionally have been able to cope with climate variability – but need support to maintain their flexibility and resilience amidst increased weather variability and extreme drought and heat.  
Important services in insurance, health, market opportunities and restoration of degraded lands are essential to their continuity.  

Grazing animals – both livestock and wildlife – are essential to maintaining the biodiversity of rangelands. Without their natural environmental services, vegetation would no longer grow and will lead to termite infestations, which are big emitters of GHG emissions.